Amy Schatz, Rachel Anton, Lauren Metelsky, Kim, Joey R, Tanja Voet, Romantika, Penny Daza, Lydia Bower, Anne Haynes, Dtg, Vicki Moseley, Donna Honeycutt, Lovesfox, Dawn, Devin, XSketch, Sara Bowen, Fibbie, Anubis, Nina, Fatcat, Donnilee, Mishy, Mimic, Char Chaffin, Humbuggie, Anna K, Elizabeth Rowandale , aka "jake", Shoshana,and many more!
<![if !vml]>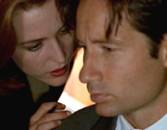 <![endif]>Favorite Stories
Almost Home by Shoshana
Set Me Free by Kim
Set Me Free II by Kim
Return of the Prodigal by Amy Schatz
I Have Known a Boy Named Fox And A Man Named Mulder by Penny Daza
Positive by Devin
The Growing Up series by Devin
Flight into Egypt series by Vickie Moseley
Jessica's Secret by Linda Phillips
If I Never Knew You by Amy Schatz
Elysian Fields by Amy Schatz
Shatter by Amy Schatz
Looking for the Truth I and II by Lauren Metelsky
Torn by Lauren Metelsky
What Might Have Been by FatCat
Eyes of a Child by Lovesfox
Blood Ties Series by Dawn
Tabula Rasa/Dreamcatcher by Deb.
Any story by XSketch
Any story by Devin
Any story by Vickie Moseley