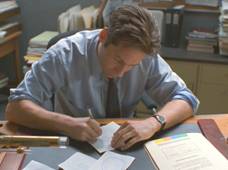 Works in Progress
As an aspiring writer, I have always had some works in progress. Always. The stories range from original works to X-Files fan fiction. My muse is such that I always have a story that's either in the idea process or a story that's been looking over by my editor/beta reader to final publication at Ephemeral, Gossamer, and a link at Haven.
Germ of an idea...
I am working on the sequel to "Never Slowing Down," which will concentrate on Mulder's POV. I think this will be second part of a three part trilogy.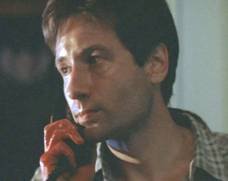 Middle of the Story
Dark Nights : Mulder's been having nightmares ever since Scully was abducted. Part of the Faith Series. MSR.
A Different Kind of Closure: Scully and Mulder remember their sisters.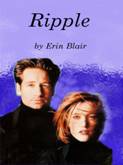 Ripple: This casefile takes place in Season Seven, shortly after Closure. However, this story does feature the idea that Mulder and Scully are in the midst of a romantic relationship and a Scully pregnancy. However, there's NO Mulder abduction.
To Start Again II: Requiem : This next installment of the Scully/Mulder family as they deal with Mulder's abduction. MSR.
Another Life III : This next installment will be about Dani finding her way back home and the birth of Dana's and Scully's babies. MSR.
Other stories that are nearing 50% finished are: A New Life II, A New Life: Coma, Changing the Past II, It Felt So Real, and others.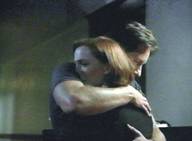 READY TO BE POSTED
Faith in Love,Waiting for You,Scully's Valentine Present,Looking Elsewhere,Great Evening of Desire,Redemption,Anniversary Trust, Saved My Life, You're Alive, Where Were You, and Morning Rituals.
Back to the Fanfic.